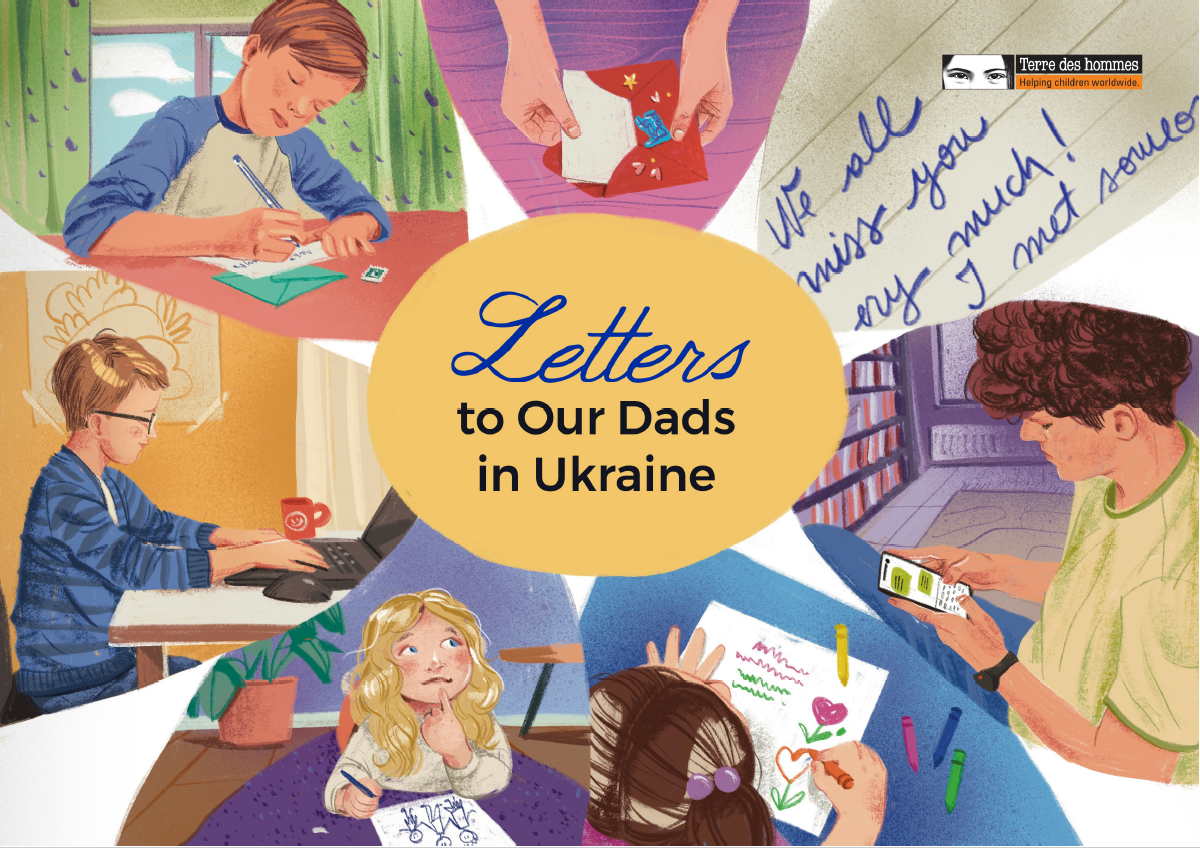 This is an original illustrated brochure about how Terre des hommes has supported Ukrainian children and families in Romania. It is written from the perspective of children who tell their parents back home about their experience in Romania. The texts were created from recounts from our colleagues working in the field, but also on actual testimonies of children.
Text: Terre des hommes Romania
Original design: Alice Stanciu - Allistration
This publication has been produced with the assistance of the Office of the United Nations High Commissioner for Refugees (UNHCR). The contents of this publication are the sole responsibility of Terre des hommes Foundation (Romania) and can in no way be taken to reflect the views of UNHCR.
The intervention of Terre des hommes in Romania for the support of Ukrainian refugee children is possible thanks to the participation and financial contribution of the Crisis and Support Centre of the French Ministry for Europe and Foreign Affairs, the City of Zurich, the Z Zurich Foundation, the Swiss Solidarity and UNHCR (The UN Refugee Agency).