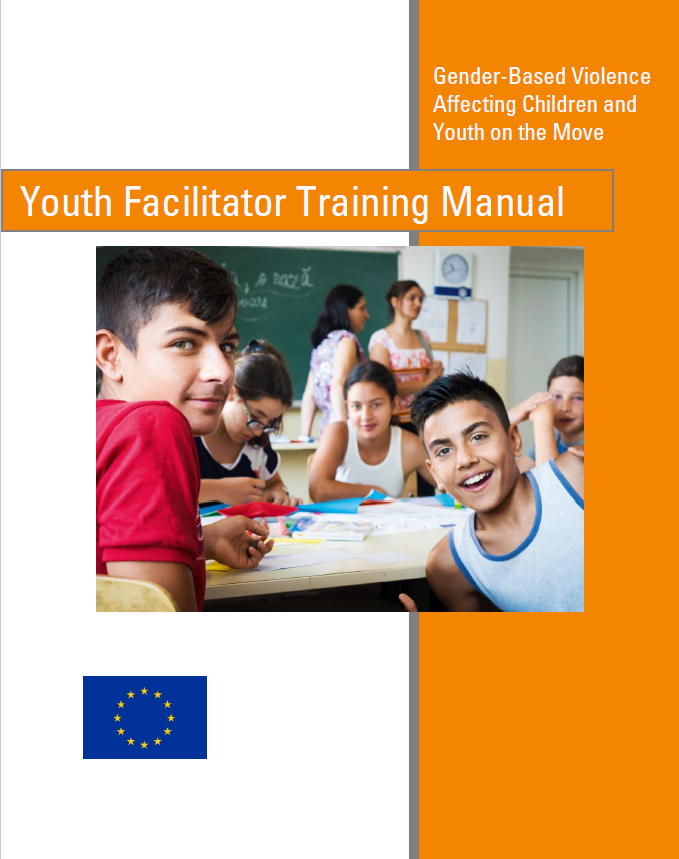 This document constitutes the training programme for youth facilitators and has been developed primarily for use at youth facilitator trainings organized as part of the BRIDGE project.
This manual was prepared within the framework of the "Building Relationships through Innovative Development of Gender-Based Violence Awareness in Europe (BRIDGE) project. The BRIDGE project is a two-year project implemented under the lead of Terre des hommes Regional Office Europe in partnership with Arsis – Association for the Social Support of Youth (Greece), Defence for Children International – DCI Belgium, Fedasil (Belgium), Kopin (Malta) and Terre des hommes Romania. The BRIDGE project is funded by the European Union's Rights, Equality and Citizenship Programme (2014-2020). 
The Youth Facilitator training programme will be used to train up to 60 youth, ages 16-24, from project countries with the goal of increasing awareness and understanding of GBV amongst children and youth on the move. The project will do this by training youth facilitators from the project countries to carry out peer education work amongst children and youth on GBV awareness, using the training materials presented in this manual. The training materials were developed using the EU-funded LEAP project ('Life skills, leadership, limitless potential') which promotes participatory practice with children affected by or at risk of sexual exploitation.
The document includes 11 modules as well as instructions and useful materials to be used when carrying out the training.